Joining the Tafi team just over a year and a half ago is Gary Lai, our Creative Director. He's one of many based in Canada and has played a crucial role in our decision to open a Tafi-Canada office in Vancouver, British Columbia. His past experience and current work leave us in awe, and we're excited to share more about him with you!
Gary, thank you for being our next employee spotlight! Now that you've been with Tafi for a while, what do you like most about working here?
I would say the people. I've had a very positive experience working with people both in the Salt Lake office, as well as here in Vancouver.
We really do have an awesome group of talented people within the company. What has your experience here been like?
It's been challenging at times. I started just before the pandemic and have been working remotely with my team in Vancouver, as well as people in SLC. I think everyone has been adjusting during this period, myself included. I've always been used to working in an office face to face. It's also a new role for me in my career, so there's been a lot of learning and growing pains as well.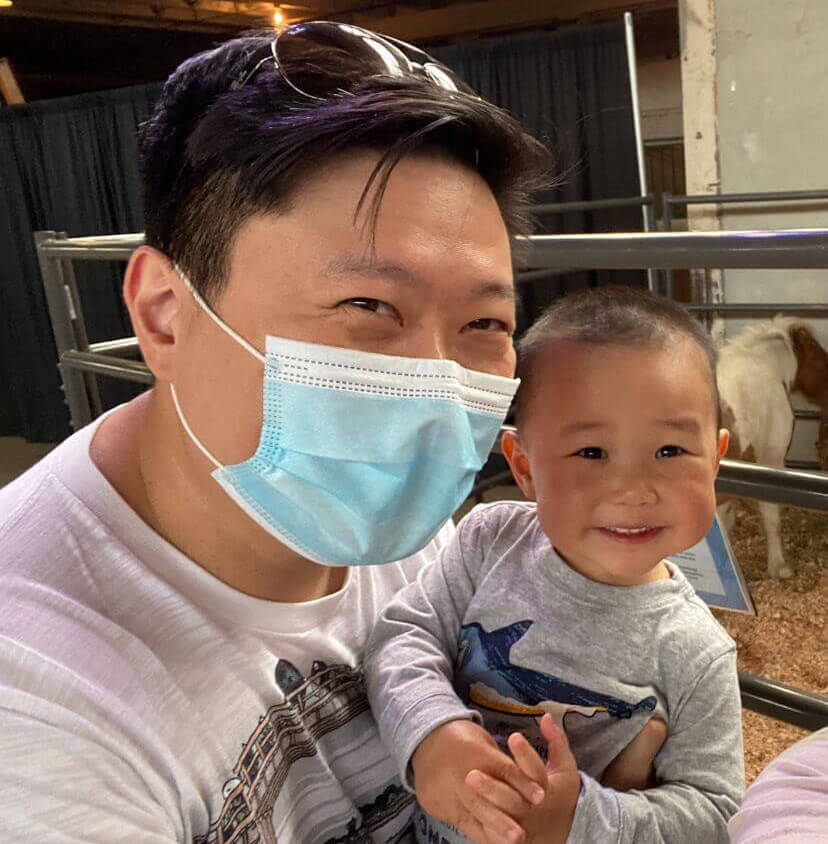 Oh, we totally understand. Working remotely in such a collaborative market poses some unique challenges. Even still, what are some of your favorite memories at Tafi?
We did a small physical get-together with the Vancouver staff last summer. That was fun to meet some of the people I've been working with for several months face to face.
And what has been your favorite project at Tafi?
Probably the Samsung project. It was the one where I was able to really take ownership of it and set a look and standard, train artists, and see results.
We celebrate any and all progress and are proud of each project we take on. What is your proudest moment or accomplishment here?
I haven't been here that long, but probably fulfilling the commitment to Samsung and delivering the ~300 items that we agreed to do for their launch.
That's awesome. Now, let's take a look at your past experience. Before working at Tafi, what was the most unusual or interesting job you've ever had?
I haven't done anything too crazy as I haven't worked a lot of different jobs, or weird jobs for that matter. In my previous role, I got to work with a ton of different brands and IPs, from video games and sports to fashion and more, and build avatar items for them.
Way back in the day, I worked briefly at a tourist café at Stanley Park and scooped ice cream for people. It was fun seeing all the tour groups come to visit our city.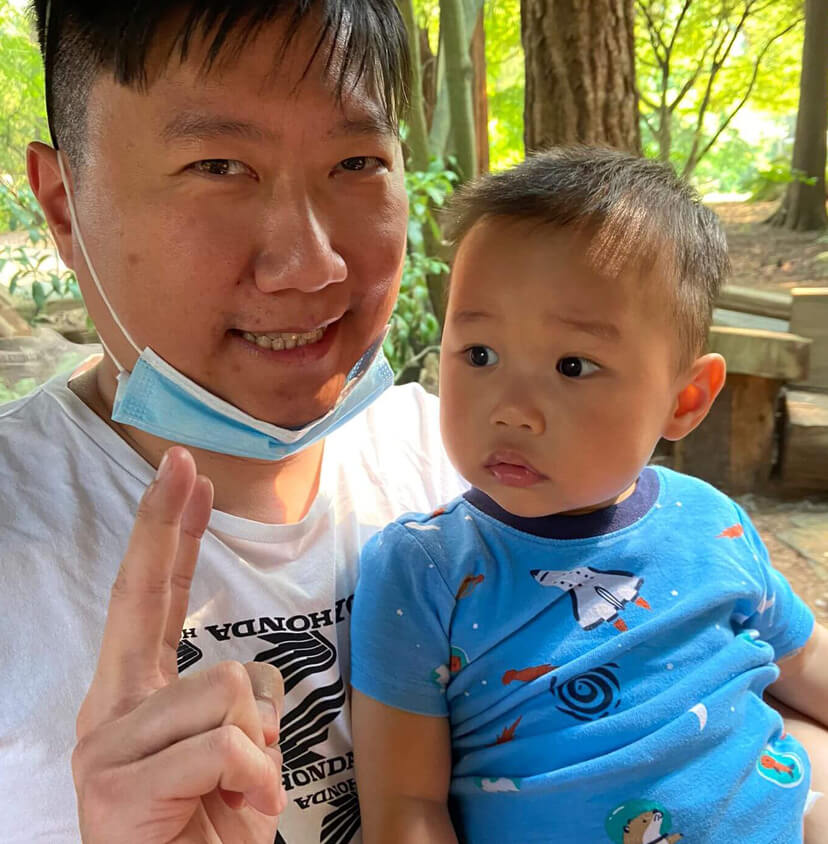 That sounds fun! What's the best career advice you've ever been given?
There's been a few. Leave your ego at the door, especially in this industry. In corporate jobs, your coworkers are often your competition, but in ours, they're our teammates, so we should always keep an open, collaborative mentality.
Another good one is that if you're struggling with a certain task for a while, it doesn't hurt to ask someone else for help. There's probably an easier way and someone might know it.
Lastly, my manager at EA told me to not worry about other peoples' compensation and focus on my own. While I understand the HR benefits of this, the lesson for me was that it shifted my performance focus on myself and not how I compared to others. Ignorance really is bliss in this case.
Those are all solid pieces of advice, so thank you for sharing. Now, outside of your work life, tell us something about yourself that would surprise us.
I'm a volleyball player! I've been playing since grade 8, and it's been my main sport since — although I haven't played much since the birth of my son.
Nice! Are there any projects or visuals you'd like to tell us about and share with us?
You can view my Artstation here, but it hasn't been updated in a while.
Are there any passion projects you are currently working on and want to share with us?
I don't have anything that exciting going on in terms of projects. My life basically revolves around my son now, so there's little time for side projects or even hobbies! Parenthood has easily been one of the hardest and most rewarding experiences of my life.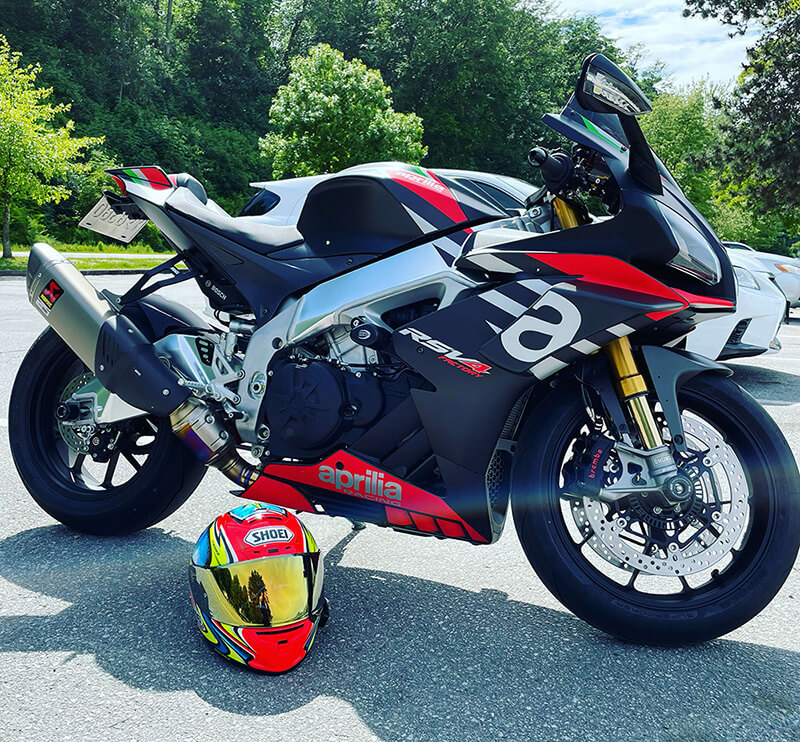 We feel you there! And we're grateful to provide a flexible environment so all of us can be there for our families. What do you like to do in your free time?
I'm a lifelong gamer. I started with the NES and haven't looked back. I'm not playing anything at the moment, but I have dedicated hundreds or thousands of hours to some games.
Currently, I'm back into motorcycles after taking a bit of a break in the past few years. Next year, I'm looking to get back to the track and really have some fun.
I've played and dropped a lot of sports over the years, including volleyball, tennis, badminton, golf, and snowboarding. I also enjoy shows, movies, anime, Lego… the usual stuff.
You'll find that many of us here at Tafi have similar interests! What's your favorite and least favorite food?
I'm not a picky eater, and I enjoy most foods. My favorites would have to be sushi or phở — it's hard to choose. I also enjoy spicy food in general. I don't have a specific least favorite, but probably something that is very bland or lacking flavor.
If you could only drink one beer for the rest of your life, what would it be?
My beer-drinking days are mostly behind me, but if I had to choose, it would be something refreshing like a wheat beer. Kronenbourg 1664 Blanc would be a good choice and is great in the summer.
And if you could only have one "specialty drink" for the rest of your life, what would it be?
I love coffee, so maybe a good latte or a flavored latte. I also like really strong and sweet coffees, so Vietnamese iced coffee would be a good choice too.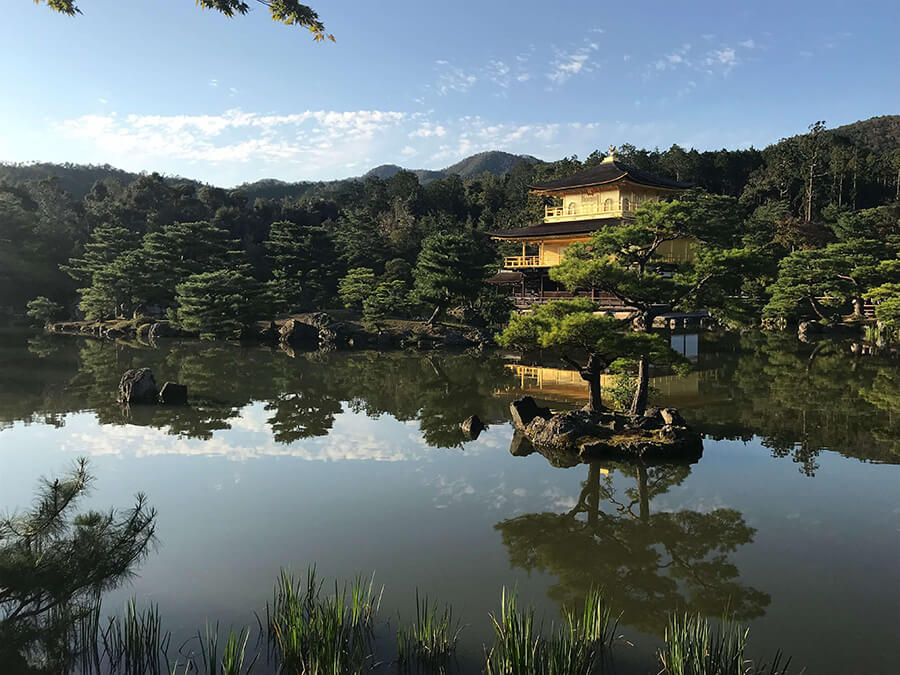 What is your favorite travel destination?
Japan, easily. I've been four times and would go every year if I could. I don't think it would be a great place to live, but it's a wonderful place to visit. I love the contrast of the insanely dense, modern city with natural beauty and historical culture. Japan is dedicated to preserving its culture and history, and there's so much to explore. It's geek heaven for anime and video game nerds, and the food is amazing.
That sounds amazing. Alright, last of all, what is your motto or personal mantra?
Not so much a mantra, but I always try to conduct myself with integrity in whatever I do.
We love that. Here at Tafi, we're always striving to do the right thing, especially with creating inclusive spaces for all people in the metaverse to those in our communities. Gary, thank you for your words of wisdom and for telling us more about yourself!