Here at Tafi, we love to celebrate our employees and the amazing work they do.
Meet Wes Greaves, a Senior Character Artist that's been with us for, in his words, "almost five glorious years." Sit down with us as we talk about Wes's passion and his career, as well as some fun facts about him.
The Interview
Wes, what has your experience been like working at Tafi?
Tafi has been a real treat to be a part of. I have worked for many large AAA game studios, and I never really felt recognized or valued as an individual. That has not been the case at Tafi. Here, I feel like I am truly contributing to the success of the company, and I feel like my opinion and input are valued. That is a rare gem that I truly appreciate.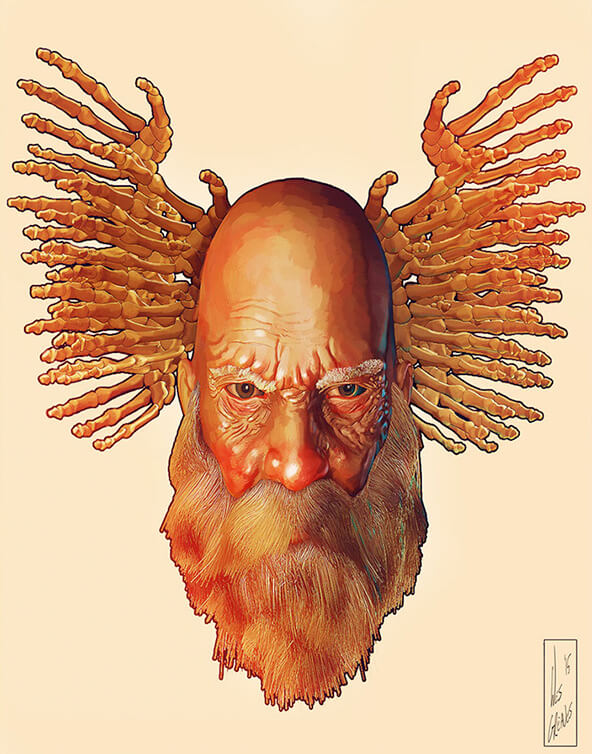 What are some of your favorite memories with us?
One of my favorite memories and projects at Tafi was learning that, while working on a project related to the film "Ready Player One", Steven Spielberg himself had reviewed and commented on how much he liked one of the characters I made for the project. I was giddy! It is a pretty sweet feather to put in my cap!!!
What about your proudest moment/accomplishment at Tafi?
Again, "Ready Player One". This was an experience that took place in VR to promote the film. Users would put on the goggles and design their very own character. If I remember correctly, we had the booth set up at the premiere for the movie. For this project, we had to build out a huge library of assets that all had to fit seamlessly with one another. It was an incredible lift for both art and engineering, but we pulled it off!
We were a small, scrappy team back then, and it was a truly herculean undertaking that we completely nailed. To this day, I am amazed that it came together so well. That just goes to show what an incredible group of people we have at Tafi.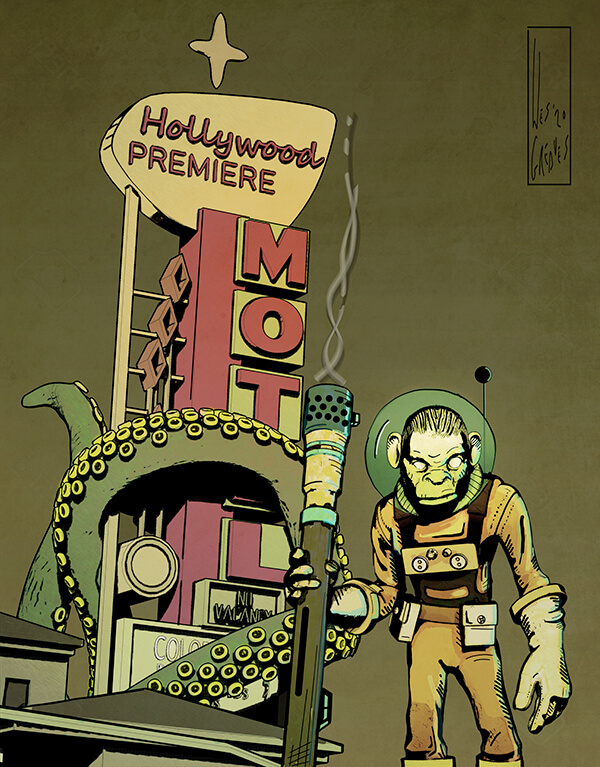 Let's take a trip into the past. Before working at Tafi, what was the most unusual or interesting job you had?
The job I had just before Tafi was with Disney. I was with them for almost six years and worked in both marketing and creating environments and assets for the "Disney Infinity" and "Epic Mickey" games. Working on the "Star Wars: The Force Awakens" set for "Infinity" was the weirdest and coolest of the lot.
There was an incredible amount of cloak-and-dagger type stuff going on because they were so intent on not letting the script leak. To get concept art to work from, we had to sit in a tiny room, alone with a sketch pad in front of a computer, where a camera was connected to Lucas Film somewhere in California. They would show us the concepts or stills from the film on the computer screen, and we would have to quickly sketch our version while they watched us on the camera to make sure we didn't take any pictures. It was truly bizarre.
That's wild! What's the best career advice you've ever been given?
Network, network, network!!! Every single job I have landed in this industry came from intense networking.
Now, it's time to get personal. Tell us something about yourself that would surprise us.
Back in my misspent youth, I was able to walk on hot coals. It was a fun party trick that I had to retire after a few severe burns to the bottom of my tootsies. Maybe I should revive it?
Are there any projects/visuals you'd like to tell us about and share with us?
Sure! Have a look at the Lizard Man Steven Spielberg got all buttery for.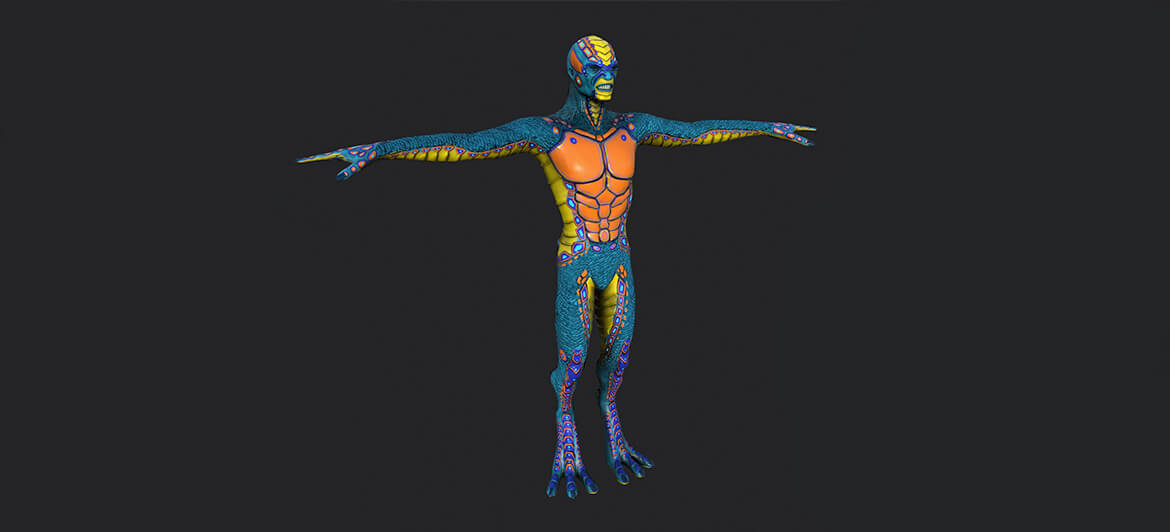 Are there any passion projects you are currently working on?
Every project is a passion project, isn't it? Lately, I have been going back over some of my old pieces and reworking them a bit. I have also been getting back into some illustration, which is something I haven't done in a long time.
Outside of Tafi, what do you like to do in your free time?
I am an avid skier and try to get up as often as I can. In fact, I recently moved into a cabin full-time that is located next to a resort to help facilitate this.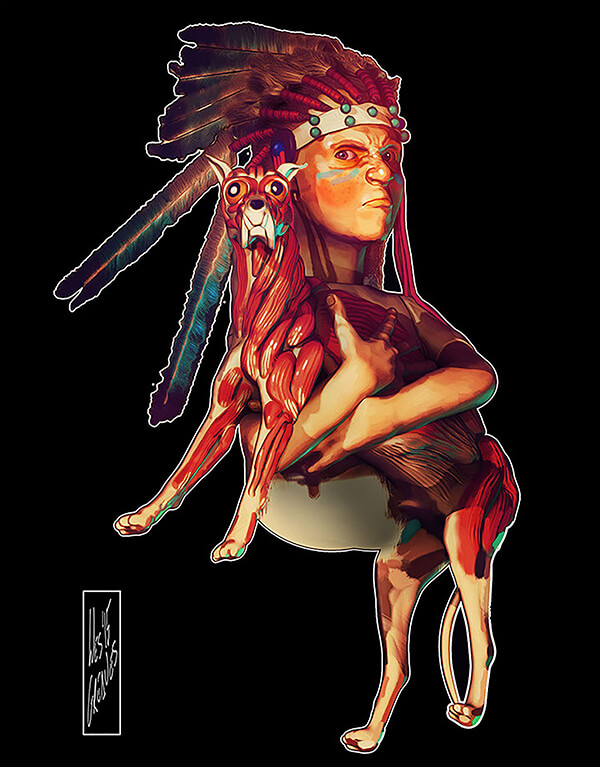 That sounds like a dream. What's your favorite and least favorite food?
I don't have a very developed palate, so my favorite go-to food is probably a nice hamburger. As far as least favorite goes, coconuts are the devil's fruit. My wife keeps sneaking them into my meals. Can they even be considered food?
Haha, I've never heard coconut called that before! If you could only drink one beer for the rest of your life, what would it be?
Again, my pallet is pretty low brow. Good beer is typically wasted on me. Although, if you are sitting on a fishing boat in the Sea of Cortez, an ice-cold Pacifico is pretty hard to beat. Can I spend the rest of my life fishing in the Sea of Cortez?
Sounds good to us! What is your favorite travel destination?
Just before the pandemic put the kibosh on travel, I visited Prague. What an incredible city. And mostly untouched from WW2, which is rare in Europe. I would really like to go back one day.
To tie things up, what is your motto or personal mantra?
Try not to sweat it. We all end up in the dirt at some point.
Great words, Wes. We're all about creating stellar work, but we also like to take the time to refresh, recharge, and let go of the day's stresses with a bit of fun. Thanks for taking the time to interview with us, and we can't wait to see what you come up with next!