The Friendship Box NFT
Introducing, the first-ever Coca-Cola NFT loot box
Introducing our first ever Coca-Cola NFTs
Auctioned as a single lot, our first digital collectibles re-imagine some of Coca-Cola's iconic assets for the metaverse, with each NFT inspired by shared moments of friendship.

Inspired by video-game loot boxes, the Friendship Box is packed full of four dynamic and rare 1-of-1 NFTs plus more hidden surprises that will only be revealed when opened.
What's Inside
The Coca-Cola Bubble Jacket Wearable
1/1
A 1-of-1 futuristic take on the classic delivery uniform. It includes a unique 1-of-1 unlockable version that can be worn in Decentraland.
The Coca-Cola Friendship Card
1/1
Refreshes 1948 artwork used in a set of Coca-Cola trading cards from the 1990s symbolizing friendship and refreshment. The metaverse-influenced iteration of the cards add motion, light and 3D features.
The Coca-Cola Sound Visualizer
1/1
Capture the experience of sharing a Coca-Cola using instantly recognizable audio cues: the pop of a bottle opening, the sound of a beverage being poured over ice, the unmistakeable fizz and that first refreshing taste.
The Coca-Cola Vintage Cooler
1/1
Reimagining Coca-Cola's highly collectible 1956 retro vending machines for the metaverse.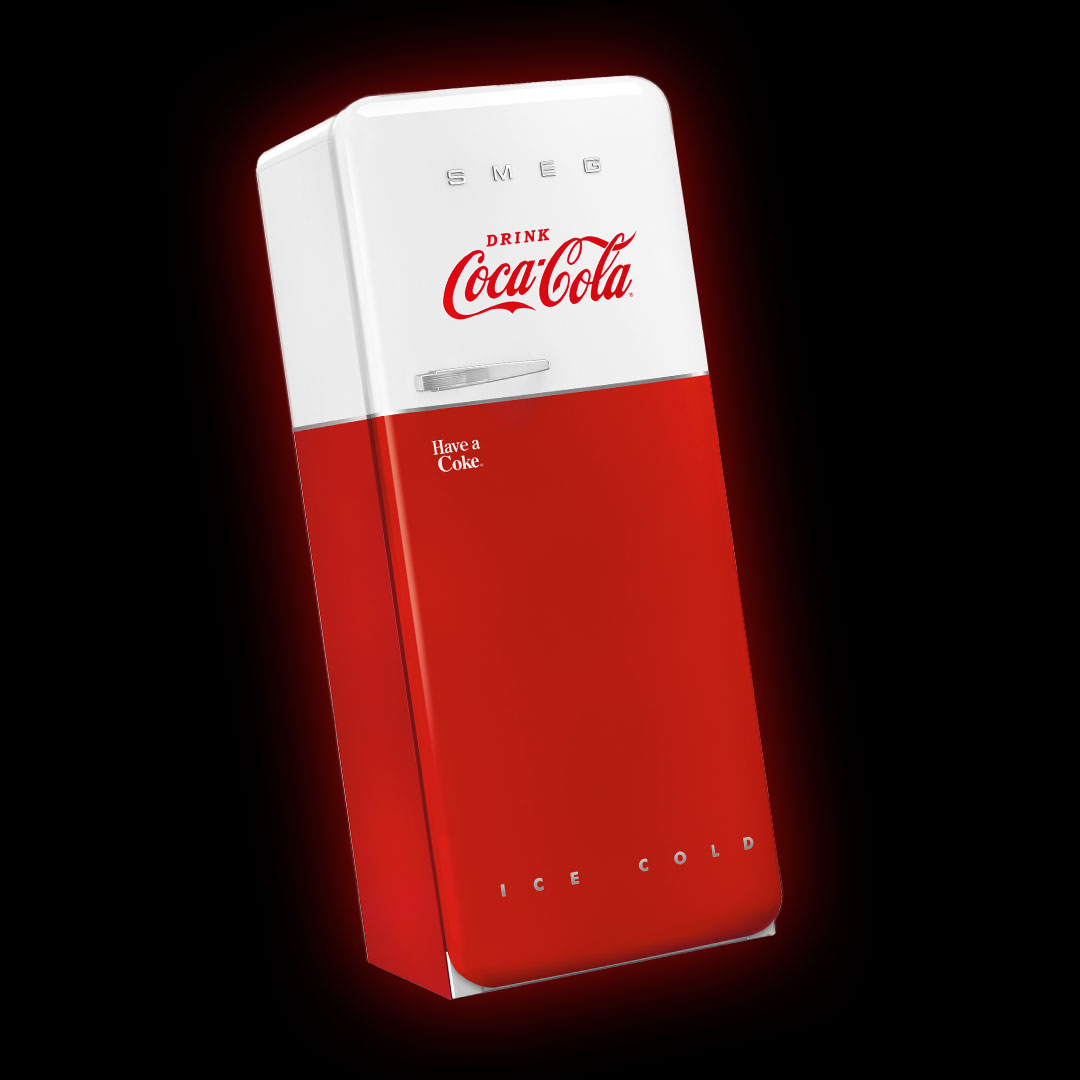 Physical Coca-Cola Cooler
This just in! In honor of International Friendship Day, Coca-Cola is revealing that the winning bidder will also receive an in-real-life Coca-Cola refrigerator. The retro, made-in-Italy SMEG FAB28—which officially hits the market in November—will be fully stocked with ice-cold Coca-Cola to share with friends.
+ More!
Additional unique and valuable hidden surprises will only be revealed when auction is won and the Coca-Cola Friendship Loot Box is opened!